California & Florida Business Insurance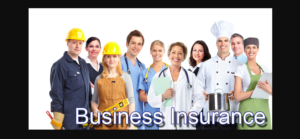 Protect your investment with a California business insurance policy from Strong Tie Insurance.
All businesses, large and small, are a major investment. It is essential that you safeguard your investment with California business insurance. We are all aware that the stability of the economy is forever fluctuating – that sort of imbalance is threatening for any company.
At Strong Tie Insurance we can relate to the fears of our business clients. Our agents will personally guide you through the steps of determining which aspects of a California commercial insurance policy you require. From the complexities of California workers compensation to professional liability coverages, Strong Tie Insurance can pinpoint your exact California business insurance needs. We have streamlined the process of selecting a customized California commercial insurance plan which will result in time and money saved for you!
Some of our business insurance choices are as follows:
Obviously your business is a major investment of personal time and money. It would be foolish not to protect yourself and your assets with California business insurance. Businesses come in all sizes, which is why we offer customized policies. At Strong Tie Insurance, we can relate to the daily obstacles that a business can face – this is why we are committed to providing you with the best coverage and service for both standard commercial insurance and specialized small business insurance.
No matter what your California commercial insurance needs may be, Strong Tie Insurance has your solution. Give us a call today at 800-846-9494 to learn about your options!
Liquor/Special Events Product Applications
Bar/Restaurant Package Application
Catering Plus Liquor Warranty
Convenience Stores/Liquor/Wholesale (Excluding Texas)
Convenience Stores/Liquor/Wholesale (Texas)
Liquor Liability Application
Liquor Store Application
Nevada Liquor Liability Application
Off Premise Catering
Representation Convenience Stores/Liquor/Wholesale (Excluding Texas)
Special Event Liability Application
Texas Liquor Liability Application
Wedding Plus Application
Liquor/Special Non Profit Product Applications
Arts & Culture Product
Community Association Package Product
Condo Mini
Fraternal Club Collateral
Directors & Officers
Non Profit Premises Package Collateral
Non Profit Professional Liability
Non Profit Supplemental – SPCA/Humane Society/Animal Rescue Group
Residential Condo
Social Services
Social Services – Botanical Garden Supplemental
Social Services – Group Home Supplemental
Social Services – Hospice/Caregiver Supplemental
Social Services – Residential Facilities Supplemental
Social Services – Senior Center Supplemental
Social Services – Vocational Supplemental
Social Services – Youth Center Supplemental
Specialty Non Profit Package
Storefront/Community Church – All States
Storefront/Community Church Supplemental
Youth Sports
Personal Lines Product Applications
Comprehensive Personal Liability
Condominium Unit Owner
Dwellings Personal Lines 1-4 Family
Excess Auto
Excess Comprehensive Personal Liability
Home Based Business
Life/Accident/Health Agents
Personal Umbrella/Excess Personal Umbrella
Personal Umbrella – Excess Watercraft Liability
Personal Umbrella – Mount Vernon Fire Insurance Company
— Uninsured/Underinsured Motorist Coverage
— Uninsured/Underinsured Motorist Coverage – CA
— Uninsured/Underinsured Motorist Coverage – FL
— Uninsured/Underinsured Motorist Coverage – GA
— Uninsured/Underinsured Motorist Coverage – IN
— Uninsured/Underinsured Motorist Coverage – NH
— Uninsured/Underinsured Motorist Coverage – VT
— Uninsured/Underinsured Motorist Coverage – WI
Personal Umbrella – Supplemental Farm Application
Tenant Occupied Dwelling
Professional Lines Product Applications
Allied Health Care – Professional & General Liability
Allied Health Care – Athletic & Physical Training/Therapist Supplement
Allied Health Care – Day Spa Services/Massage Therapist Supplement
Allied Health Care – Dietician/Nutritionist Supplement
Allied Health Care – Mental Health Counselor/Therapy Services Supplement
Allied Health Care – Miscellaneous Supplement
Claims Supplement
Community Association Directors & Officers and Employment Practices Liability
Commercial Crime Coverage for Community Associations
Corporate Directors & Officers and Employment Practices Liability
Corporate Directors & Officers and Employment Practices Liability Renewal
Cyber Liability and Data Security +
Employment Practices Liability
Employment Practices Liability & Cyber Liability and Data Security
E&O Claims Supplement
Medical Providers Employment Practices Protection
Non Profit Professional Liability D&O Application
Personal Lines Insurance Agents Professional Liability
Personal Lines Insurance Agents Professional Liability – Claims
Personal Lines Insurance Agents Professional Liability – Renewal
Property Managers Professional Package
Public Officials Liability
Real Estate Agents
Real Estate Errors & Omissions Renewal
Social Worker
Technology Professional Liability
Technology Professional Liability Renewal
Technology Professional MicroTek
Specified Profession Applications
Specified Professions Professional Liability – All States
Specified Professions Professional Liability – Renewal
Business Owners Supplemental
Consultants Supplemental
Employment Agency Supplemental
Financial Planners Addendum
Grant Writers Liability
Hired & Non Owned Automobile
Tax Preparers & Bookkeeprs
Venue Event
Commercial Lines Product Applications