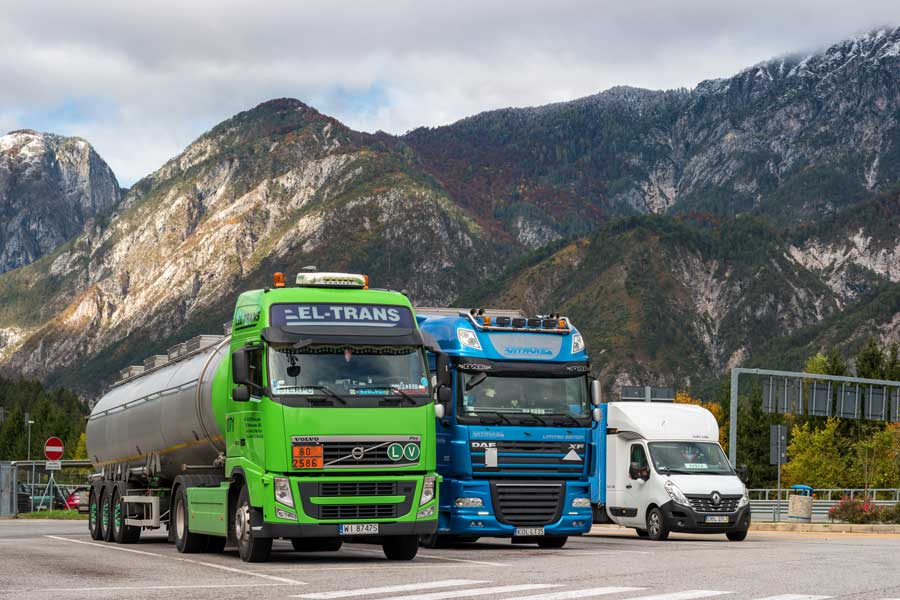 When you are shopping for the right insurance cover for your commercial truck, there is never a one-size-fits-all policy. Each case is different from the next and some needs can only be fulfilled by choosing the best commercial truck insurance companies.
Choosing the right company to offer protection is not an easy task. You will be faced with all kinds of options, different motives from agents and a lot more things to deal with. But as a rule of thumb, there are certain criteria that can help you land on the right insurance company.
What is the reputation of your truck insurance company?
Does the company you are considering have a good or a bad reputation? This seems like an easy question to ask and find an answer for but there is a lot more that spells the reputation of a business. You need to establish for how long the company has operated and been in business. You don't want to be an experimental project for someone's new idea in such a complex matter as truck insurance. Ideally, your company of choice for truck insurance should be at least ten years old and have a proven track record of performance. Aside from that, are the insurance agents qualified and experienced in commercial truck insurance?
Are they able to finance all claims?
The finances of any given company should give you the confidence to go ahead and trust them with your investment or make you re-think your decision. When it comes to truck insurance, the company you choose should have the financial muscle to guarantee payment in the case of an accident. You don't want to ensure your truck with a company having wobbly financials. You can solicit the help of a broker to see the financial ratings of different companies before you choose one.
What is their previous claims record?
Perhaps the most important thing on this list is to look at previous claims involving the company you want to insure your truck with. Real truck insurance companies are always transparent when it comes to claims while impostors will try to evade the process. How responsive are they when you have a claim? Is there a 24-hour response? Is your agent involved in the claims process? It is not enough to have a suiting cover for your truck, are they willing to help when you need them the most?
Price consideration
When choosing the right truck insurance company, the price is one determinant factor to give you an idea of the right company. Your buying decision should be close to what you expect to pay for a particular insurance coverage. If the price is too low, you should ask questions about the quality of service you will get to avoid sub-standard coverage. Reputable companies will have industry-standard pricing for various covers. Also, check whether there are hidden fees that might pop up once you are committed to the policy. They might escalate the costs and perhaps alter your budget. It is important to conduct a cost vs value analysis to see if the insurance cover is worth it and what you will gain in the long term.
Level of specialization and expertise
The commercial truck insurance that you choose should have the expertise and experience when it comes to your specific area. Is commercial truck insurance their primary focus or a sideline venture for them? Do they have experienced agents? How knowledgeable are they about industry changes and legal requirements? Asking these questions will put you in the right direction to landing the most appropriate commercial truck insurance company. A serious business owner would never compromise on the experience of who you have to deal with.
Responsiveness and customer service
You want to deal with a company that values you as a client and is available for help whenever you need them. Do they offer free advice on accident prevention and safety consultation? Do they keep you updated on new changes or requirements? Do they have an around-the-clock logistical response? Commercial truck insurance companies that meet these requirements are the best to work with and will most definitely give you the protection that you deserve.
Choosing the right commercial truck insurance company will give you the protection and peace of mind that you are looking for. By simply following the above guidelines, you will make the best decision for your business and safety.