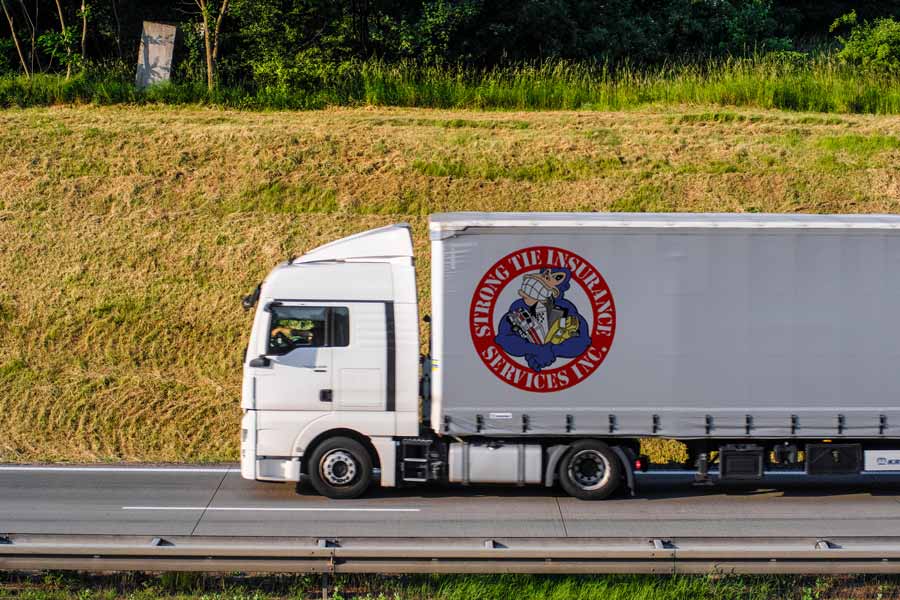 Getting your commercial insurance for truckers is absolutely vital for carrying out business operations wherever you go. The Federal Motor Carrier Safety Administration (FMCSA) has set a few requirements that you must meet before you will be allowed to operate legally. If you plan on commercial trucking, regardless of the type of cargo or logistics, you must first obtain a public liability insurance. In the very basic sense, the public liability insurance cover extends to property damage and bodily injury caused by the trucker. Here, we look at the requirements for interstate truck commercial insurance and the legal processes involved.
Why You Need

An

Interstate Commercial Truck Insurance
For a successful business, operating within the legal requirements is mandatory if you want to avoid unnecessary confrontations with the authority. A truck insurance cover will ensure you comply with the legal requirements and provide you with the all-important protection in the case of accidents, fire, theft or damage of property. You don't want to bear the costs of damage and loss while an insurance quote would have solved all your problems.
Comprehensive Commercial Trucking Insurance
Get the appropriate coverage you need from a trusted insurance provider.
Truck Insurance Requirement
You will need to get an operating authority and MC number from FMCSA before you can operate a commercial truck. Acquiring your MC number is easy and you do not have to file any forms apart from presenting your public liability insurance cover. However, a few other requirements are rarely mentioned but are very necessary in order to get your operating authority.
• Physical damage insurance
A physical damage insurance is required if you own a truck. It is always a good idea to have a physical damage cover to offset the costs that would occur in case of an accident involving your own truck. A single accident could spell a financial setback that can ruin your business, hence always a smart move to have this cover. When trying to get an operating authority, it's one of those requirements you shouldn't miss.
• Cargo Insurance
While it is not a mandatory requirement by FMCSA, a cargo insurance covers the goods that you haul in your truck. Most shippers and inter-state owner-operators will make it a requirement and you might need to get one for the good of your business. Typically, there is a limit to a cargo insurance but the amount can vary depending on the type of cargo that you are carrying. Usually, the limit is $100,000.
• Bobtail
Bobtail insurance is a type of liability insurance that covers the truck when you are driving without a trailer. If you own a truck as an independent contractor, a bobtail will give you protection when you are off the clock and not on the road making a delivery. A bobtail cover offers protection between the coverage gap beside what your motor carrier offers or your contractor. It is an essential commercial truck insurance that gives you the protection you need even when you are not on duty or making a delivery.
Aside from meeting the above requirements, interstate truckers are required by law to meet certain minimum limits of coverage. A minimum limit of coverage is the least amount that an insurance policy should cover. For example, if a trucker causes an accident that leads to damages amounting to $400,000, then the minimum limit of coverage should be above that amount. If it is below $400,000, let's say $300,000 then it would not be possible to offer full coverage. In most cases, shippers, brokers, and contractors will need you to have a minimum coverage limit of $1,000,000. The limit varies depending on the type of cargo that you haul. The FCMSA requires you to have a minimum coverage limit for your commercial truck insurance as follows:
• Non-hazardous freight transported in vehicles weighing under 10,001 lbs. – $300,000
• Non-hazardous freight transported in vehicles weighing over 10,001 lbs. – $750,000
• Oil moved by For-Hire and Private Carriers- $1,000,000
• Other Hazardous Material moved by For-Hire and Private Carriers- $5,000,000
Besides meeting all the requirements for your commercial truck insurance, it is equally important to know how to get the right insurance for your trucking business. Not knowing how to go through the quotation process could cost you some fortune or end up not getting what you really need. Our team of experts will listen to your needs and give you a quotation customized for you.
What Are The Most Common Reasons for Road Accidents?
Statistics show that there are more than 10 motor vehicle-related deaths per day in California alone.