Your business isn't just something you do once in a while; it's your life. Whether you have one or a hundred trucks in your fleet, your vehicles are vital for operations. With that in mind, you need to protect your fleet with the appropriate commercial truck insurance policy. 
Finding the most affordable trucking insurance isn't always easy, and mistakes can be costly. Here are some of the top truck insurance mistakes that you should never make.  
Mistake #1. Foregoing Commercial Trucking Insurance
In most states, at least some level of insurance is required for your fleet, and your personal insurance won't meet that need. If you use tow trucks, trailers, semi-trucks, or construction vehicles in your business, you need a good commercial insurance policy. Even if not required by law in your area, this policy will protect you if anything happens involving your fleet.
Mistake #2: Being Dishonest
When filling out your applications for insurance, even if just getting quotes, you'll have to answer many questions regarding your business and vehicles. It might be tempting to downplay or exaggerate different elements of your business in hopes of getting a lower rate. 
Even if you don't intend to be honest, you can do so inadvertently by guessing. When insurance companies do not have accurate information, you could end up not having the appropriate coverage. 
Even if you can save money on monthly payments, you may end up paying exponentially more when you aren't appropriately covered. If you are purposefully dishonest, you might find you are entirely without coverage. More importantly, honest answers mean you can get the best-fit policy for your needs.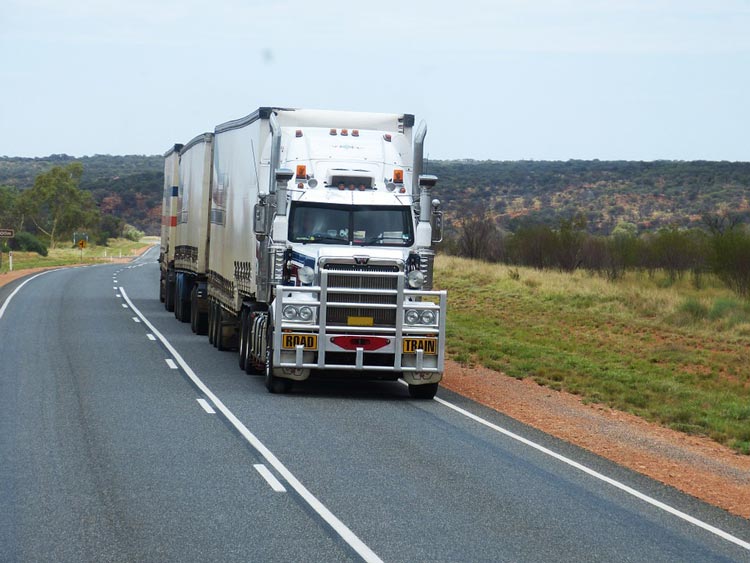 Mistake #3: Not Getting Enough Coverage
Your specific location may have different requirements. Of course, these requirements are typically the minimum needed. They may not represent what is best for your business. In many cases, your organization would benefit from more coverage than what's required by the state. 
If your trucks are on lease or if you're paying off a loan on your commercial vehicle, your lender may require you to carry comprehensive and collision coverage. Your lender wants to be protected if something were to happen to those trucks. 
If your fleet has newer or higher-value vehicles, the state minimum may not cover your actual losses. 
Not having the appropriate levels of insurance could leave you without trucks nor the necessary funds to purchase replacements.
Mistake #4: Purchasing More Coverage Than Necessary
Many insurance companies might pitch unnecessary add-ons. In some cases, you can actually have more insurance than you need. For example, you may not need a roadside assistance add-on if you are already a member of an auto club. If you have older or lower-valued trucks, it may not make financial sense to pay for extra collision and comprehensive coverage. 
Even if your business is doing well, you can't afford to spend money wastefully. Make sure you know exactly what your company needs; you can always add additional coverage as it is needed.
Mistake #5. Only Getting One Truck Insurance Quote
Not all cheap commercial truck insurance companies are equal. Shopping around is vital to ensuring you get the best coverage at the most affordable price. It is wise to shop around long before you actually need coverage. 
If you already have insurance, make sure to continue looking at options with an insurance agent. When looking at insurance policies, make sure to compare the same kinds of coverage. Look at each part of the policy piece-by-piece to ensure that you're making an equal comparison.
Mistake #6: Being Afraid to Change Carriers
Once you have a plan, it is tempting just to keep things the same year after year. Many companies might offer loyalty programs to incentivize you to maintain the status quo. Before it is time to renew your policy, take the time to look at other options. 
Use your existing plan as a guide for comparison while contemplating whether you need to make changes. If nothing else, you can build certainty that your current coverage is the best option for your business.
Mistake #7: Making Decisions Based on Price
Being successful as an owner-operator means being prudent with your finances. Focusing only on the price, however, can be a mistake. You want to look at the overall picture of your trucking insurance to make sure you get what you need. 
Consider a company's reputation, experience, customer service, response times, as well as other elements you find essential. It's often not worth paying a lower price if you aren't able to submit a claim promptly.
Mistake #8: Forgetting About Deductibles
Your deductible is the amount of money you pay before your insurance takes over. It's easy to look at policies with low monthly payments, but you should consider their higher deductibles. 
Lower deductibles might result in higher monthly payments but can save money in the long run. You might also decide to set money aside in case there is an issue, and you're stuck with a high deductible. Regardless of what you choose, you want to make sure to hit state minimums.
Mistake #9: Failing to Ask Questions
Many insurance companies offer discounts or special programs for small businesses. They may not come out and suggest these programs to you on their own, so be bold and ask. 
Asking questions will also help you avoid buying insurance add-ons that aren't necessary for your business. The reality is that your business is unique, and you need to advocate to get the appropriate insurance for its individual needs. Insurance plans aren't always one-size-fits-all.
Mistake #10: Ignoring Reviews
It is well known that people tend to leave bad reviews more often than good reviews. When looking at an insurance company's reputation, you have to take testimonials with a grain of salt. 
At the same time, it is unwise to completely ignore what other people are saying. If you see a particular trend of negative comments, it's worth taking those comments seriously. If nothing else, it's worth asking the company directly to see how they handle different issues.
Comprehensive Commercial Trucking Insurance
Get the appropriate coverage you need from a trusted insurance provider.