Montebello CA, Insurance Industry Overview
Montebello is situated near the center of Los Angeles Metropolitan Complex. The Industrial hub of Western US, it swings roughly 40 miles to the west and another 50 miles to the east, offering transportation, communication, finance, labor and technology services as well as providing the best consumer market for itself.
Ringed by freeways, Montebello CA, has become a hub for specialty and trucking vehicle industry. Montebello is where refrigerated trucks, wheels, campers, engines, underbodies and even truck trailers are manufactured.
Although daily or frequent distribution of goods is vital, the central geography of Montebello, as well its abundant free access, is an important deciding factor. Meat companies, bakeries, beer, soft drink, consumer paper distributors and sales organizations all find the location of Montebello critical to their operations.
Geography and demographics
Occupying an area of 8.4 sq mi or 22km2, Montebello is deemed a part of the Gateway cities. It is also a member of the Gateway Cities Council of Governments. The city had a population of 62,500 according to the 2010 census, and it's population was estimated to be 63,495 as at July 1, 2013.
Montebello CA, is only 20 minutes' drive from the largest deep water port in the western US. It is fewer than 45 minutes from each of the 3 major airports that serve Southern California.
Insurance Overview of the city of Montebello, CA
The city enjoys a pretty steady insurance industry, given that the city is an industrial hub of the Western US. The big boys in the insurance industry in the US have branches here, and locals can access just about any type of insurance service.
Whether you want home, personal life insurance, auto insurance, business insurance or any type of insurance, you can be sure it is there.
Business is booming in Montebello and whether you are a wholesaler, retailer, electrician or contractor, you can be sure that the several insurance companies will tailor a package that suits your needs.
With an active trucking vehicle industry, you can find commercial and big rig truck insurance programs for owner-operators.
There are lots of truck insurance agents and brokers in Montebello, CA. They can bring insurance services closer to your business so that when you need a policy, you don't necessarily have to go to the company itself.
However, not all truck insurance insurance brokers are equal. You must do your research and only ensure that the broker or agent you choose has your best interest at heart. Keep off from those who only want to rake in a commission irrespective of whether you get the best deal or not.
For your truck insurance needs in Montebello, CA, visit Strong Tie Insurance.
$
Insurance in Montebello, California – Strong Tie Insurance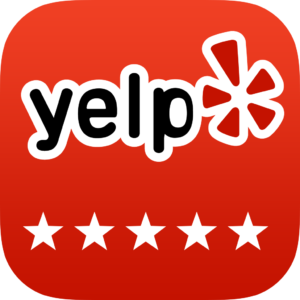 2347 W. Whittier Blvd
,
Montebello
,
CA
90640
United States
Phone:
(800)924-7070